The interlinked hands in the final pose of this asana take the shape of gomukha, which means "a cow's face" in Sanskrit.
This asana is a variation of Tadasana, the mountain pose. It activates the muscles of the shoulder and back. In addition, the stretch in the arms helps to relieve arthritis in the shoulder, elbows, wrists, and fingers.
1. Stand bare feet in Tadasana on an even, uncovered surface. Take your left arm behind you and place the back of your left arm behind you and place the back of your left palm on the middle of your back. Raise your right arm. Bend your right elbow and move your hand with your palm facing your body.
2. Place your right palm on your left palm and interlink the fingers of both hands. If this proves difficult, touch the fingers tips of both hands to each other. Do not force your arms to bend; give yourself time to adjust to the action. Lower your left elbow further. Then place the back of your left wrist on your back. Hold the pose for 20 to 30 seconds. Repeat the pose on the other side. Vice versa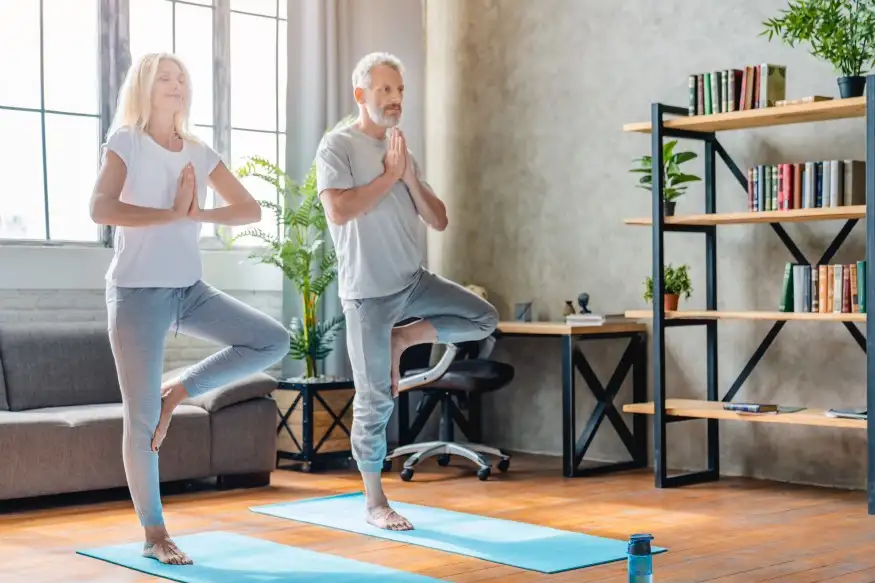 Benefits
1. Boosts confidence and helps to treat depression
2. Good for heart disease
3. Improves breathing by opening up the chest
4. Reduces sciatic pain
Cautions
Avoid this asana if you have cardiac conditions, stress-related headaches, migraines, eye strain, or insomnia. If you have back pain, a slipped disc, or pain in the wrist, keep big toes together and your heels slightly apart.
Param Wellness is an authentic Ayurveda, yoga & nature cure wellness center located in the heart of Oak Tree Road in Edison, New Jersey.
Address: 1655 Oak Tree Rd Suite 215/220, Edison, NJ 08820 USA
Phone: +1 (732) 662–5345
Whatsapp: +1 (732) 781–5686
Inquire Now: Paramwellness.com